Macrium SiteDeploy

Imaging and Deployment Software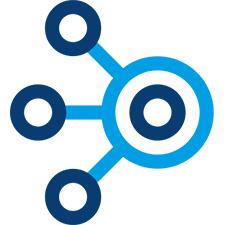 Macrium Products
Macrium SiteDeploy (per endpoint)
Macrium SiteDeploy Base License plus 50 Endpoints
#B-SSDEP-IY000-1L
List Price:
$1,000.00
Our Price: $980.00
Macrium Site Deploy End Point Licenses - Pack of 100
#B-NSDEP-IY000-1C
List Price:
$2,000.00
Our Price: $1,960.00
Overview:
Deceptively Simple Deployment
In a digitally transforming world, the need for imaging and deployment software is only becoming greater. Controlling and restoring devices remotely, from PCs and thin clients to laptops and servers, is vital for organizations now that hybrid working is here to stay.
Deploy, monitor, and manage from a single dashboard
Powerful boot media that works
Effortless one-touch system deployment
Solving Common Image Deployment Challenges
Despite the increasing need for it, image deployment remains fraught with challenges for IT professionals. These include:
The amount of time imaging and deployment can take
Complexity of setup and configuration
The expense of remote deployment
However, with the right OS deployment tool/s, these challenges can be significantly alleviated.
Capture your golden image: Prepare your reference machine (virtual or physical), run sysprep to put into OOBE mode and capture your golden image
Automatically connect to SiteManager console with the powerful new deployment media.
Login and trigger the deployment from the target machine OR deploy to multiple machines simultaneously from SiteDeploy.
Features:
What SiteDeploy Can Do For You
SiteDeploy has been carefully designed to solve the everyday image deployment challenges your IT team faces. It addresses the problems experienced in a wide range of roles and organizations - from businesses where compliance is key, to government, healthcare and other security conscious environments. Here's how.
SiteDeploy's Key Features
Simple Licensing - Endpoints or deployments, not workstation or server - we keep it simple
Unlimited repeat deployments to same endpoint/year or a simple deployment count, depending on your plan
Scalable licensing as your business grows - add extra bundles as you need - flexible licensing available (available on Flex plans)
Macrium's Trusted and Rapid Imaging
Great for compliance cultures, trusted by governments, health and other security conscious verticals
Hardware-Agnostic Deployment - Easy driver harvesting handles critical drivers and Macrium ReDeploy handles dissimilar hardware. Automatic partition resizing during deployment
Single Pane of Glass
Remotely deploy and monitor from the Site Manager console
Offline activation for Flex plans
Built-in sysprep answer files make deploying sysprepped images easier
Advanced notifications and log history (track number of unique deployed endpoints per year)
User and role-based management
Golden Image Management
Connect multiple golden image stores. Set up storage at remote locations to keep network traffic local
Macrium Image Guardian provides anti-ransomware protection for golden images
Up to 60 parallel deployments per golden image store
Universal Deployment Media
Powerful, trusted boot media works on different firmware. Automated connection to Site Manager provides separation of roles and responsibilities
PXE Server built-in and network-friendly or use your own
Easily create golden image of a reference machine
Windows PE offline image deployment (via usb)
Removes need for authentication and storage architecture knowledge at the endpoint
Frequently Asked Questions:
What will happen when my subscription ends?
SiteDeploy is a subscription product, so if your SiteDeploy Manager subscription expires, you will no longer be able to use the product. However, you can easily add extra endpoints if you run out of available endpoints to deploy to and/or renew when your subscription expires.
Your golden images are built using the same tried and trusted technology found in Macrium Reflect, so you can still access them using our normal version of Reflect or Technicians License, you just won't be able to redeploy to multiple machines. System builders will need to add additional deployment bundles to the SiteDeploy Manager.
Can I deploy to an offline computer?
Yes, while SiteDeploy's automated connectivity with Site Manager saves you significant time and complexity by allowing you to manage and deploy your golden images from the network, the powerful boot media provides all the tools you need to use an image on a portable storage device.
Note: Offline deployments count towards your license usage.
How is deployment different to backup and restore?
Backup and restore processes are best for managing backups on workstations or servers where local content changes on a regular basis and you generally need to restore data to the same computer… whereas deployment replicates a reference machine (a golden image) to multiple machines. Administrators typically prepare a clean OS installation; configure for a common use case and run sysprep, and then capture the golden image, allowing it to be deployed to one or many computers - new or old. ReDeploy ensures the computer can restart and boot reliably whatever the differences in hardware, allowing Windows to take care of the non-critical drivers.
I'm interested in learning more about purchasing SiteDeploy - what do I do?
SiteDeploy is currently only available through our valued resellers. For any purchasing questions, please don't hesitate to reach out to your closest Macrium sales team.
Pricing Notes:
Pricing and product availability subject to change without notice.
Typically the licensing is per installtion, either PC or Server, regardless of numbers of CPU's or cores.
The PC editions will not install if they detect a server OS
The Technicians Licenses are annual subscriptions and are per technician
The Home Edition does not have an annual maintenance renewal option. A new license must be purchased each year.
The VM bundles will only install into virtual machines
New licenses (and upgrades) for business buyers include Standard Maintenance and Technical Support for the first year. This includes free upgrades to new versions in the contract period
Support Essentials is for home users and excludes free upgrades to next version
Standard Technical Support is local business hours only web based support
Premium Support is 24x7 web and phone based support
Macrium Products
Macrium SiteDeploy (per endpoint)
Macrium SiteDeploy Base License plus 50 Endpoints
#B-SSDEP-IY000-1L
List Price:
$1,000.00
Our Price: $980.00
Macrium Site Deploy End Point Licenses - Pack of 100
#B-NSDEP-IY000-1C
List Price:
$2,000.00
Our Price: $1,960.00
Macrium SiteDeploy Renewals
1 Year Renewal - SiteDeploy 50 Endpoint licenses
#B-NSDEP-IYRMR-1L
List Price:
$1,000.00
Our Price: $980.00
1 Year Renewal - SiteDeploy 100 Endpoint licenses
#B-NSDEP-IYRMR-1C
List Price:
$2,000.00
Our Price: $1,960.00
Macrium SiteDeploy For System Builders (Requires Base + Deployment Bundle)
Macrium SiteDeploy for System Builders - Base License per year
#B-SSDSB-IY1YP-00
List Price:
$999.00
Our Price: $979.02
Macrium SiteDeploy for System Builders - 500 Deployments
#B-NSDSB-DPC00-5C
List Price:
$7,500.00
Our Price: $7,350.00
Macrium SiteDeploy for System Builders - 1,000 Deployments
#B-NSDSB-DPC00-1M
List Price:
$15,000.00
Our Price: $14,700.00
Macrium SiteDeploy for System Builders - 10,000 Deployments
#B-NSDSB-DPC00-XM
Get a Quote!
Macrium SiteDeploy For System Builders Renewals
1 Year Renewal - Macrium SiteDeploy for System Builders Base License
#B-NSDSB-IY1MR-00
List Price:
$999.00
Our Price: $979.02