Macrium Reflect 8 Home Edition

High performance backups combined with easy to configure backup plans, complete with ransomware protection and email support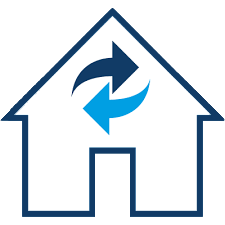 Macrium Products
Macrium Reflect Home with Essential Support
Macrium Reflect 8 Home 4 Pack
#H-8HEDM-IP000-00
List Price:
$139.90
Our Price: $137.10
Macrium Reflect 8 Home Edition - Single License
#H-8HEDS-IP000-00
List Price:
$69.95
Our Price: $68.55
Overview:
The complete backup solution for personal use. Protect documents, data and operating systems using advanced disk imaging technology. Includes Macrium viBoot for instant Hyper-V virtualization and Macrium Image Guardian.
Your license includes 12 months Essentials Support, giving you complete peace of mind. If you have any issues with Macrium Reflect 8 Home, a member of our technical team will be happy to assist. Sit back, relax, and be confident that Macrium quickly and reliably secures your valuable data.
Solution highlights:
Macrium Super-Fast Imaging
File and folder backup
Rapid Delta Cloning increases cloning speed by copying file system deltas
Backup file Consolidation with Synthetic Full backup support
SSD trim support
Pre-defined backup plan templates
Mount images in Windows Explorer for easy item level recovery 
Rapid Delta Restore recovers your images in minutes or even seconds
Restore images to dissimilar hardware using Macrium ReDeploy (Not included in the 30-Day Trial)
Protect your backups from ransomware with Macrium Image Guardian
Backup files and folders to a single compressed archive file.
Recover partitions and entire disk images with just a few clicks of your mouse.
License: Single PC
(NB: the 4-Pack includes 4 single PC licenses)
Use: Home
Supports Windows 11 back to XP*
MBR and GPT disk support.
12 months Essentials Support.
* Excluding Windows Server platforms.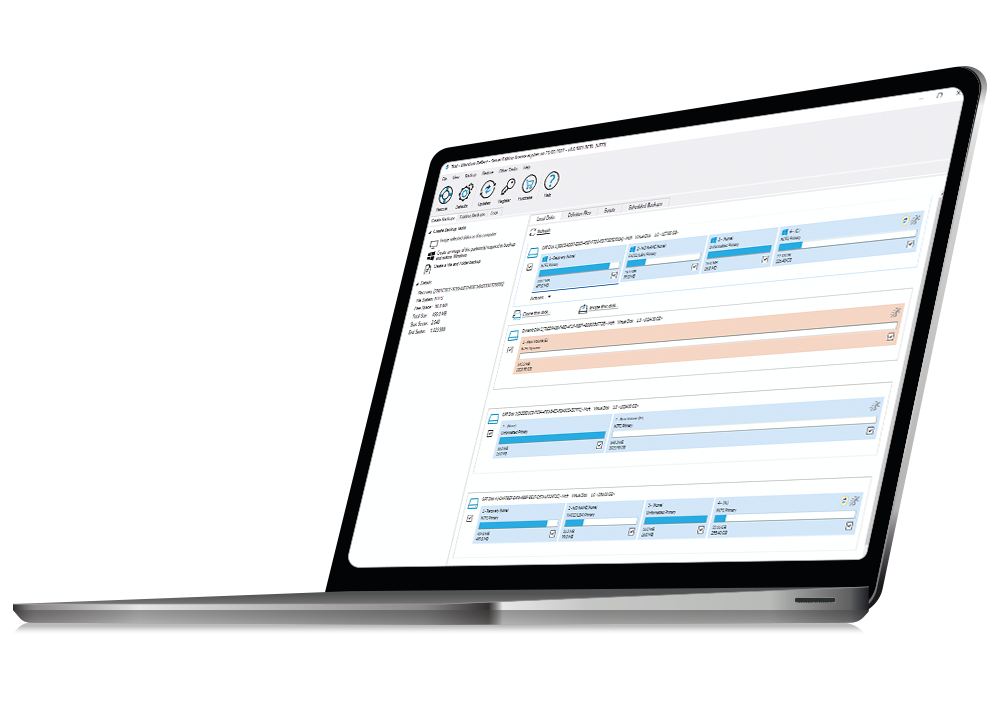 System Requirements:
PC and Windows
In order to run Macrium Reflect, you must have a system that has the following minimum system requirements:
At least 512MB RAM (1GB min recommended)
Windows XP Service Pack 3 or Windows Server 2003 Service Pack 2 or later
A keyboard and mouse
To use the rescue media, you will need either a CD/DVD writing drive or a USB drive.
Supported File Systems
Imaging clusters in use and changed clusters (intelligent copy) is supported by FAT16, FAT32, NTFS, exFAT, ReFS (on server editions), and Ext 2,3,4 file systems. All other file systems and unformatted partitions will be imaged on a sector by sector basis, i.e, every sector in the partition will be copied.
Incremental and Differential images have no file system dependencies. You can even create Incremental and Differential images of unformatted partitions.
Rapid Delta Restore (RDR) and Rapid Delta Clone (RDC) are supported by NTFS file systems only. All other file systems will cause a Full restore or clone.
Macrium Reflect Feature Comparison Chart:
| Feature\Edition | Home | Workstation | Server | Server Plus |
| --- | --- | --- | --- | --- |
| Disk Imaging | | | | |
| Disk Cloning | | | | |
| Access Images and File and Folder backups  in Windows Explorer | | | | |
| Schedule backups | | | | |
| Windows PE 3.0, 4.0, 5.0, 10 and Windows RE | | | | |
| XP SP3/ Vista / 7 / 8 / 8.1 /10 / WHS compatibility | | | | |
| Retention rules | | | | |
| Recovery from Windows boot menu | | | | |
| Differential backups | | | | |
| Macrium viBoot for instant virtualization of system image files. | | | | |
| Incremental backups | | | | |
| File and Folder backup | | | | |
| Email notification of backup status | | | | |
| Backup scripting | | | | |
| Password protection and encryption | | | | |
| Restore to dissimilar hardware with ReDeploy | | | | |
| Backup file Ransomware Protection with Image Guardian | | | | |
| Rapid Delta Restore (RDR) Rapid Delta Clone (RDC) | | | | |
| Changed Block Tracker (CBT) | | | | |
| Integrated Windows Event Logging | | | | |
| Windows Server crosshardware restore | | | | |
| Integrated Windows event logging | | | | |
| Resilient File System (ReFS) support | | | | |
| Microsoft SQL & Exchange database backup & recovery | | | | |
| Microsoft SQL database continuous backup | | | | |
| Microsoft Exchange Mailbox restore (Granular Recovery) | | | | |
Pricing Notes:
Pricing and product availability subject to change without notice.
Typically the licensing is per installtion, either PC or Server, regardless of numbers of CPU's or cores.
The PC editions will not install if they detect a server OS
The Technicians Licenses are annual subscriptions and are per technician
The Home Edition does not have an annual maintenance renewal option. A new license must be purchased each year.
The VM bundles will only install into virtual machines
New licenses (and upgrades) for business buyers include Standard Maintenance and Technical Support for the first year. This includes free upgrades to new versions in the contract period
Support Essentials is for home users and excludes free upgrades to next version
Standard Technical Support is local business hours only web based support
Premium Support is 24x7 web and phone based support
Macrium Products
Macrium Reflect Home with Essential Support
Macrium Reflect 8 Home 4 Pack
#H-8HEDM-IP000-00
List Price:
$139.90
Our Price: $137.10
Macrium Reflect 8 Home Edition - Single License
#H-8HEDS-IP000-00
List Price:
$69.95
Our Price: $68.55